Zoran Tomić
Football coach & manager, UEFA Pro licence holder
Master's Degree in Law (dipl. iur.)
Born in 1963. in Vinkovci, Croatia
Clubs: HNK Cibalia, HNK Vukovar, FC Schwetzingen Germany, NK Graničar, NK Olimpija
In HNK Cibalia Vinkovci I was a Junior coach (First Croatian Junior League), Assistant coach and Head coach. 
Below are photographs from that period.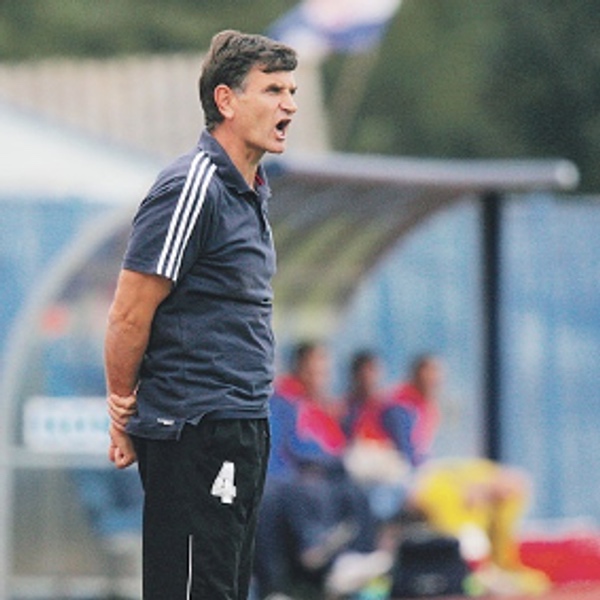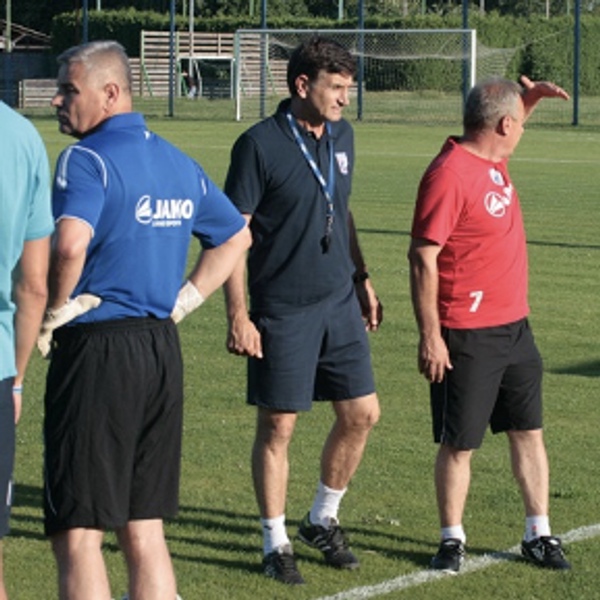 As the Head coach of the first team of HNK Cibalia I hold a high 4th place in the ranking of all Head coaches of HNK Cibalia in the last 25 years, according to the number of points won in official matches (middle photo). I paid extreme attention to the development of players and some have since publicly thanked me for helping them develop their professional careers such as Jakov Puljić from NK Rijeka (left photo) and Jakov Filipović NK Lokeren Belgium (right photo).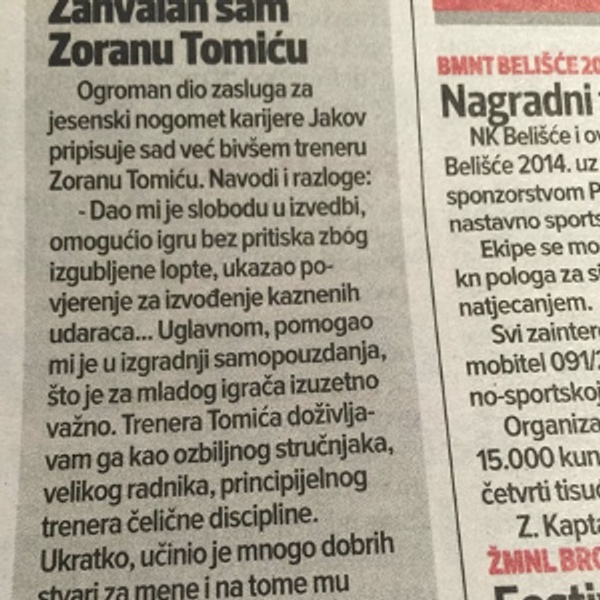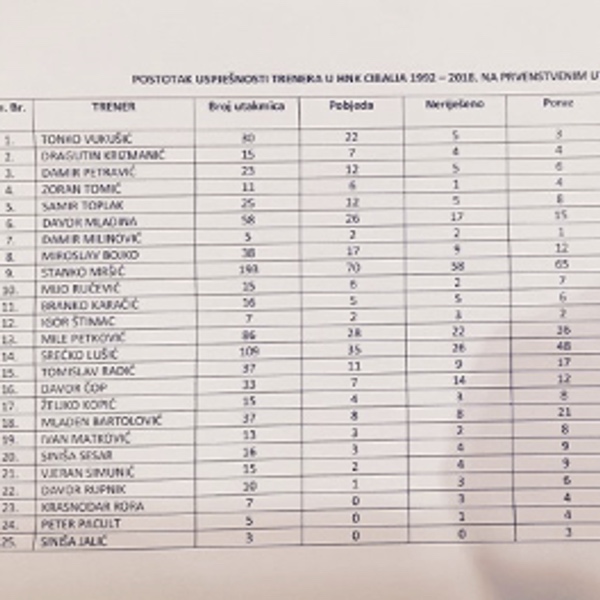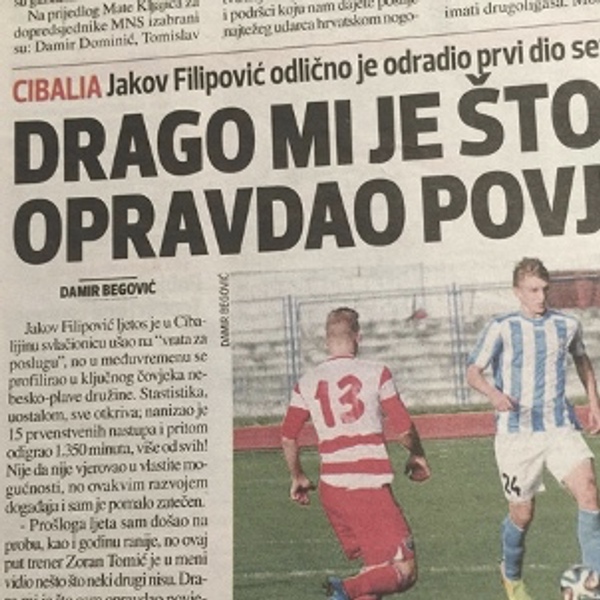 A huge part of my current success is attributed to my former coach Zoran Tomić. He gave me the freedom in performance, allowed me to play without the pressure over losing the ball, trusted me with carrying out the penalty kicks… In short, he helped me in developing confidence, which is extremely important for a young player. I see coach Tomić as a real expert, a hard worker, a coach with principles and iron discipline.
Zoran Tomić is now the best coach of the second league
For coach Zoran Tomić and Cibalia, the victory in Bistra for the cup is the third in a row. In seven second league championship matches, Cibalia has won six times and has 18 points, a goal difference plus eight, and based on that, it is in first place with a three-point advantage over Sesvete. Coach Tomić has thus become the best coach of the Second League at the moment, which is a great achievement considering that it has such prominent coaches as Lončarević, prof. Brišić, Toplak, Ferenčina, Šušnjara, Sopić, Bašić…
During my time at the Football Academy of the Croatian Football Association, I had the pleasure of learning with and from my well-known colleagues, who were always ready to demonstrate and explain even the most complex technical and tactical finesses. Pictured with Zlatko Vujović (left photo),  with colleagues Vranješ, R. Kovač and M. Stanić (middle photo) and Slovenian coach M. Pušnik (right photo).
Professional player career
My career as a professional player started in 1982 in a club then called Dinamo Vinkovci, a member of the Yugoslav First League. In rare photos from the period, I was photographed with my teammates K. Piperković and M. Kovač as part of the legendary "golden" generation of Dinamo Vinkovci, which entered the The Yugoslav First Federal Football League in 1982 (left photo). The middle photo shows a great match with Dinamo Zagreb in the company of D. Šuker while the right photo shows a scene from the match of HNK Vukovar, where I played in the seasons 1985/86 and 1986/87.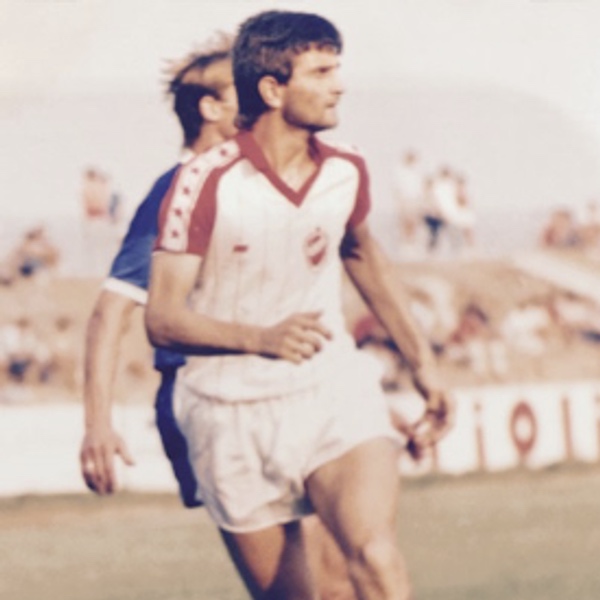 During last 30+ years I worked in local and regional government (Deputy Mayor of Vinkovci, Head of Economic Department of Vukovar-Syrmia County), as an independent lawyer and as a founder and managing partner of Law firm Tomić & Klišanin & Partners, headquartered in Zagreb and specialized in Commercial and Corporate law, Company formation, restructuring, mergers and acquisitions, Competition law, Employment and labour law, Sports law and many other areas.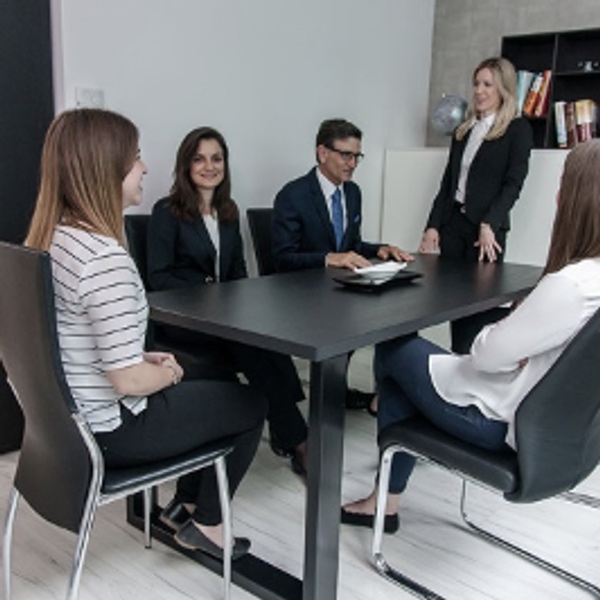 1987: Master's Degree in Law (dipl. iur.) Faculty of Law, University of Osijek

2011-2012: Certificate for Members of Supervisory Boards, Faculty of Economics, University of Zagreb

2009-2017: Licenses UEFA-B, UEFA-A and PRO for the position of Sports Director, Football Academy of HNS Zagreb

Languages: Croatian, English

Highest level of leadership, managerial, communication and job-specific skills, personal integrity, loyalty